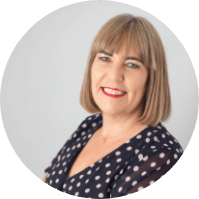 Angie Stead
Angie is the founder of Education Angels, co-founder of Genius School and creator of the Genius Educator Certification. She owns and operates multiple Early Childcare and Education centres in New Zealand and is the curriculum leader of
Genius School.
Angie believes that promoting personalized learning experiences in a nurturing learning environment is the key to igniting the genius in young people and decentralizing and diversifying education creates learning and earning opportunities for all, which is why we are growing our global community of educators to nurture the genius in our fast growing community of students – this is the Genius Generation.

Karen Bonanno
Karen is an Australian based educator and national provider of professional learning for teachers. She also owns an education consulting business focused on helping tweens, teens and young adults find their true potential.
Karen specialises in inquiry learning, design thinking and digital literacy with a strong future-focused approach to meeting the learning needs of each generation. As a Global Genius Educator with Genius School, she is involved in leading and delivering the Genius School Curriculum.